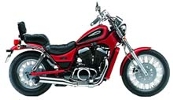 Technical Specifications
Front Tyre
80/90 -21 48H
tyre pressure
2.25 bar
Rim
2.15 x 21 TT / Spoke
Rear Tyre
140/90 -15 70H
tyre pressure
2.50 bar
Rim
3.00 x 15 TT / Spoke
Which tyre is the best recommended for your motorcycle?

Buy recommended motorcycle tyres for your SUZUKI VS 800 INTRUDER [VS52B]. Tyre Test ✓ daily promotions ✓ great discounts ✓ pair deals only online on myNETmoto.com
Find the recommended OE (Original Tyre Equipment) or replacement motorcycle tyres, and the optimal tyre pressure for your bike in our database !! On the road, it's essential to use the tyre pressures recommended by the manufacturer of your motorbike or the tyre producer.
You'll find it in the bike's handbook, or on the machine itself. The inflation pressure stated in these documents is the pressure when the tyres are cold.
1 bar = 14,5038 psi
The information provided in this page is for your information only. You fully discharge myNETmoto from any liability whatsoever in relation to, or as a consequence of, claims by yourselves and/or any third party for possible damages subsequent to the fitting of tyres not allowed.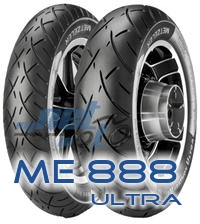 Míleáiste Ultra ard i dteannta le feidhmíocht agus láimhseáil Metzeler.Deartha go sonrach le haghaidh rothair Chórais Turasóireachta.Teicneolaíocht ag tairiscint feidhmíocht [...]
(incl. VAT exkl. Shipping)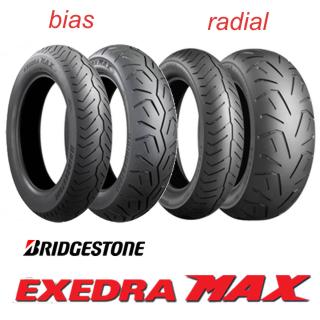 Roghnaigh na fachtóirí maith ó "EXEDRA" agus iad a mheascadh san iarmhéid is fearr chun 4 léiriú mór a chur ar fáil, mar shampla "Milage","Cobhsaíocht [...]
(incl. VAT exkl. Shipping)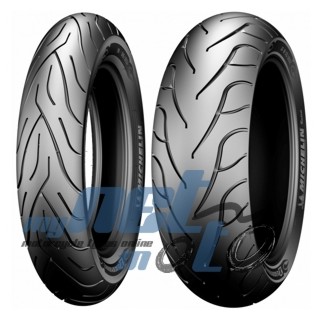 Caighdeán nua i bhfad saoil ...Is féidir le tástálacha neamhspleácha1 a dhéantar sna Stáit Aontaithe ar Harley-Davidson® Electra Glide® Classic a dhéanamh: is féidir le [...]
(incl. VAT exkl. Shipping)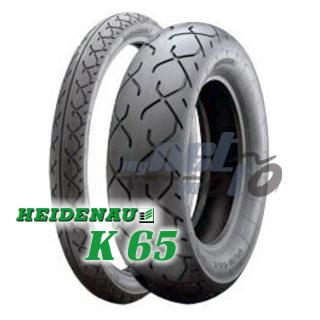 Próifíl an bhóthair - míleáiste an-ard - greim an-mhaith ar bhóithre tirim agus fliuch. Forbraíodh an meascán bonn seo go háirithe don cheantar turasóireachta. Is iad na [...]
(incl. VAT exkl. Shipping)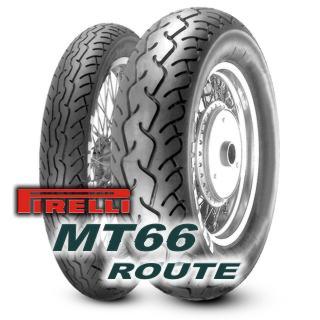 Treo boinn "Custom-Style" - feidhmíocht míleáiste ard agus dea-láimhseáil i gcoinníollacha fliuch. Meáchan boinn íseal agus compord méadaithe.
(incl. VAT exkl. Shipping)
Some of the following pairs are possible, but maybe not explicit recommended by the motorcycle manufacturer for this motorcycle.
It is your own responsibility if you choose one of the following tyre fitting!
1. HEIDENAU K 65
2. TUBE Tube
3. AVON COBRA CHROME
4. PIRELLI MT 66
5. BRIDGESTONE E-MAX
6. RIMBAND 25 mm
7. RIMBAND 38 mm