Technical Specifications
Front Tyre
110/80 R19 59H
tyre pressure
2.50 bar
Rim
2.50 x 19 TL / Alloy
Rear Tyre
150/70 R17 69H
tyre pressure
2.80 bar
Rim
4.00 x 17 TL / Alloy
Which tyre size / brand is the best recommended for your motorcycle?

Buy recommended motorcycle tyres for your HONDA 1000 VARADERO. Tyre Test ✓ daily promotions ✓ great discounts ✓ pair deals only online on myNETmoto.com
Find the recommended OE (Original Tyre Equipment) or replacement motorcycle tyres, and the optimal tyre pressure for your bike in our database !! On the road, it's essential to use the tyre pressures recommended by the manufacturer of your motorbike or the tyre producer.
You'll find it in the bike's handbook, or on the machine itself. The inflation pressure stated in these documents is the pressure when the tyres are cold.
1 bar = 14,5038 psi
The information provided in this page is for your information only. You fully discharge myNETmoto from any liability whatsoever in relation to, or as a consequence of, claims by yourselves and/or any third party for possible damages subsequent to the fitting of tyres not allowed.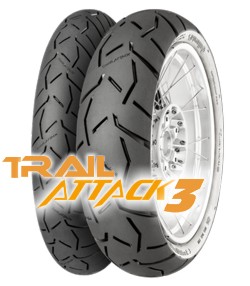 (incl. VAT exkl. Shipping)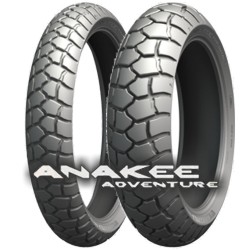 (incl. VAT exkl. Shipping)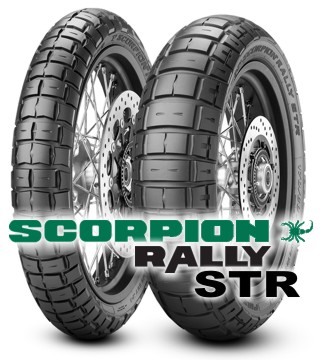 Leis an SCORPION RALLY STR, cuireann Pirelli boinn enduro on / offroad a fhorbairt go speisialta don ghlúin ghluaisteáin is déanaí agus gluaisrothair bóthair enduro. Is réabhlóid é sa deighleog [...]
(incl. VAT exkl. Shipping)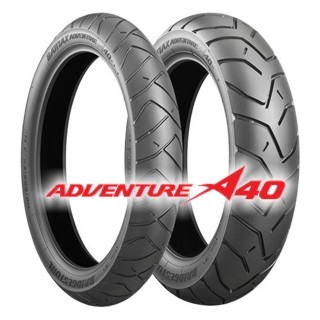 Bridgestone A41 le sliocht feabhsaithe feabhsaithe agus láimhseáil, gan íogair a dhéanamh ar mhíleáiste a réamhtheachtaí A40. Feidhmíonn an pacáiste teicneolaíocht chumaisc [...]
(incl. VAT exkl. Shipping)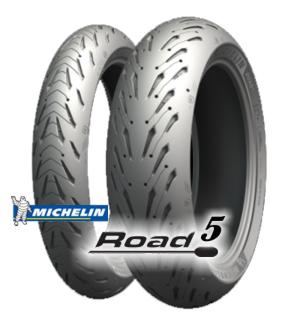 Is é MICHELIN PILOT ROAD 5 an greim is fearr is féidir ar bhóithre tirim, cobhsaíocht níos fearr i gcomparáid lena príomh-iomaitheoirí agus modhanna bóthair den scoth, mar [...]
(incl. VAT exkl. Shipping)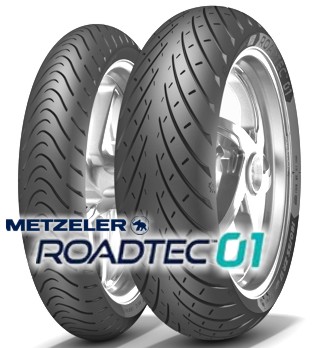 Tá an Roadtec 01 ina gathach spórt-spóirt go hiomlán nua a chuireann in ionad an Metzeler Roadtec Z8 Idirghníomhú measartha. Tagann sé i dhá leagan: múnla caighdeánach do [...]
(incl. VAT exkl. Shipping)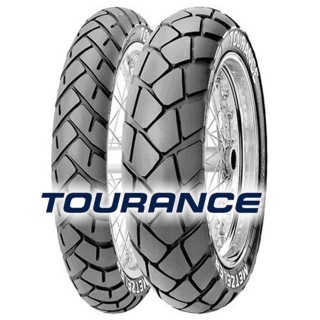 D'fhorbair agus críochnaíodh bonn enduro nuálaíoch le gluaisteáin enduro taistil mhóra nua-aimseartha agus feabhsaigh struchtúir chonablaigh le haghaidh feidhmíocht líne [...]
(incl. VAT exkl. Shipping)

Tá patrún difriúil ar an Sciathán Trail ó BridgestoneTW40 / TW301 / TW302 TW203 / TW204 / TW101 / TW152 /
110/80 R19 (59H) TW 101 "E"
1. MICHELIN ROAD 5
2. METZELER TOURANCE
3. MICHELIN ANAKEE ADVENTURE
4. BRIDGESTONE A41
5. BRIDGESTONE TRAIL WING